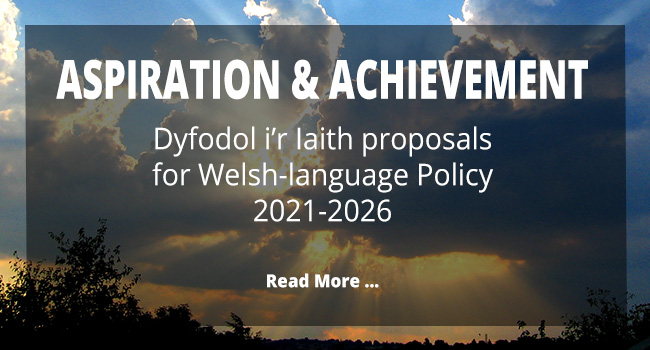 Dyfodol i'r Iaith is the organisation for all who wish for a bright future for the Welsh language.
Its aim is to ensure that the Welsh language is central to civic and community life in Wales and that it remains at the forefront of the political agenda.
It operates constitutionally to influence the Welsh Government, Local Councils, politicians, and leaders of public, private and third sector organisations to place the Welsh language at the heart of policies and procedures.
We are an organisation that has a vision and is full of enthusiasm – join us on our voyage.